nellyneko
July's Theme: The Long Game
We've had our monthly themes for over a year now, with sometimes vastly different ideas behind them, but they've always pretty much had one thing in common: Try to beat as many theme-related games as possible within the month.
But this month I'd like to try something slightly different: I challenge you to finish at least one game in your backlog that requires 20+ hours to finish (not counting the time you've spent in it already, idled or played). Choose whichever game you like and then let me know about your choice here.
There won't be a game list this month, since I'm sure there are hundreds of games with 20 or more hours of unique gameplay. Just go through your library and check what big-looking (expensive?) game you've been meaning to get around to but always put back at the end of the queue in favor of a shorter, quicker backlog assassination. You can also check the list of participants and their chosen games to see if there's a game there that's collecting dust in your library too. I'd expect the most common games to be AAA titles, visual novels and sims, but anything is welcome! You'll find out more about the challenge "rules" in the sign-up post.
---
FAQ
Do I have to participate in this month's theme?
No, as with every theme, these are merely suggestions for anyone who is unsure about what to play next. If you already have a battle plan for your backlog and/or don't like this month's theme, you're free to ignore it.
What happens if I don't participate in the monthly theme?
Absolutely nothing.
I don't own any unplayed or unfinished games with 20+ hours left to play, can I still participate?
Yes! Make sure to check the sign-up post for more info on that.
20 hours?!
Now, I know what you're thinking …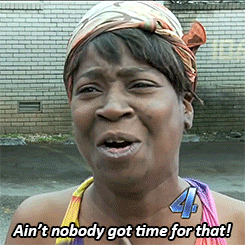 Yes, you do! At least time to give it a try! :D