nellyneko
February: Spring Cleaning
While it may not technically be spring yet, it's definitely the kind of weather that'll leave you looking for stuff to do inside. Although, if you're a regular at our theme section, that's probably always the case.
This month ist divided into two possible paths: You can either go with "cleaning" your own Steam library by picking a game (or more) that you bought early on but still haven't touched yet. Or you can go with a game that centers around cleaning and tidying up from our list. Or you can do both, obviously.
For option one, just click on your username in the top right corner in Steam, go to the account settings and then view your licenses and product key activations. Scroll aaaaaaaaalllllll the way down and pick the oldest game you haven't tried/finished yet. ("oldest" in this case being added the longest time ago)
If you pick this option, I would love to know which game(s) you land on and whether you liked them, so please feel free to reply here and/or post about the experience to the community!
If that's not for you, the (as yet very short) list of games is available here. Please feel free to add to the list by commenting on it if you think of more games that fit the theme.
(Info about scripts and whatnot to help you pick coming soon, once I figured out how it all works)
---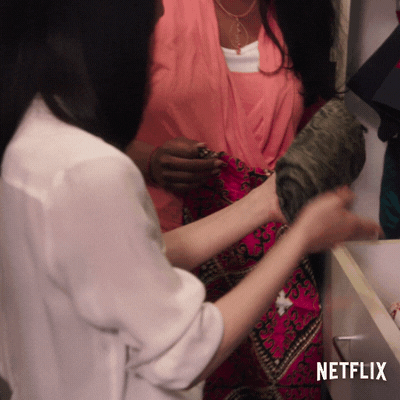 Have fun neatly folding up your games so you can shelve them!
---
Challenge me
The newest edition of the monthly Challenge Me is available here: click.
---
FAQ
Do I have to participate in this month's theme?
No, as with every theme, these are merely suggestions for anyone who is unsure about what to play next. If you already have a battle plan for your backlog and/or don't like this month's theme, you're free to ignore it.
What happens if I don't participate in the monthly theme?
Nothing.
I don't like the oldest unplayed game in my library, can I still participate with something else?
Feel free to skip to the next oldest game if the thought of the oldest one doesn't *spark joy* for you.
My oldest unfinished game is from last week, does that still count?
Of course, and congrats on your super tidy library!
I already finished my entry can I play another?
Go ahead - the goal is to reduce your unfinished games list. The more you can play the better.
What's a good gaming-related joke about cleaning?
"hey.....would the opposite of konmari be....... katamari..........." [source]